A diet with no waiting for food deliveries and no supplement pills to take? Read the Paleo Diet Reviews and find out more. Want to know more don't you? Does the Paleo diet work for you? The Paleo diet information found here will tell your how to get started on the Paleo diet, if your are so inclined.
We will be going over the history and the premise of the diet and the food list, so your get a good idea, to make your decision. First a word from Wiki.
From Wiki:
Paleolithic diet in a paleolithic lifestyle (also known as Paleo or primal lifestyle), one attempts to live as humans presumably did in the paleolithic era (old stone age), or to recreate such a lifestyle in the present day. The rational for such an approach is that humans have evolved to live in a paleolithic environment.
The paleolithic diet ( also called cavemen diet or Paleo diet or stone age diet) is a modern fad diet requiring the sole or predominant consumption of foods presumed to have been either available or consumed by humans during the paleolithic era.
History
The Paleo diet was born in the early 1970s. Believing that most people would be healthier eating a diet of believed foods of the paleolithic era. A gastromenteroligst named Walter Voegtlin, wrote a book "The Stone Age Diet" in 1975. In his book he states that man have not evolved fast enough. The farms and food companies have outpaced us.
Therefore returning to a way of eating like what early humans ate is the answer.
And that, we would be better of eating a diet made to foods from the paleolithic era. We would be healthier and avoid obesity, cancer diabetes and acne. These were Dr. Walter Voegtlins views and vision. In 1975.
Enter Dr. Loren Cordain who has written 5 best-selling books. Including "the Paleo Diet", "The Paleo Diet Cookbook", "The Paleo Answer" and "The Real Paleo Diet Cookbook" The Doctor is a Professor Emeritus of the department of health and exercise science at Colorado State University in Fort Collins Colorado.
The doctor has done extensive research focusing on the diets of the stone age ancestors, for the last 20 years. Paying particular attention to the evolution and health of modern humans. It is easier to find modern, than stone age people these days.
Dr. Cordain is said to be the founder of the Paleo Diet Movement, not to be confused with the founder of the Paleo diet.
Could this be good for you?
Is the Paleo diet good for you? It may help your lose or maintain your weight. Beneficial health effects are possible in addition to those listed above. Lowering your cholesterol and triglycerides possibly lowering chances of heart disease. Of course there are no long term studies to confirm these claims. The short term studies do look promising.
Showing weight loss and reductions in triglycerides, improved glucose tolerance and better blood pressure control.
The main difference between Paleo and most other diets is the lack of grains and legumes, which are good sources of vitamins and fiber and nutrients. It is possible to get similar benefits by following a simple eating plan including lots of fruit and vegetables and exercise to get these benefits. Hard to argue with a diet that eliminates the processed food for whole foods, which are so much better for you.
The Paleo diet also says you should remain/get active to lose weight and /or maintain your weight. Remaining active is something that I have touted all along, it gives so many benefits, try it and see.
What is being said
How can you argue with a plan that requires eating lean meats and plenty of vegetables? Some say it is too restrictive and may place followers in nutritional peril. The Paleo diet may be a problem for some people, this could be said for any diet out there, and is not a valid complaint or criticism.
Another says there could be too much protein most people need about 40-70 grams of protein. This is easy to monitor, I monitor mine and over the last month I took in an average of 65 grams a day. I do this with MyFitnesspal, a calorie counting app on my phone. You can do the same on you laptop or tablet or phone. It is free.
Too expensive is a complaint often heard. True ? Maybe, whole foods are more expensive and so are to meats very lean meats usually are. But expensive is relative.
And what price is too much to improve your health. How much will you spend buying those processed meals from some diet companies. That has to be expensive, in my opinion. Is the Paleo diet sustainable, are the others out there sustainable.
If you worry about what you are giving up, try the 6/7 day approach. 6 days on the diet, one off. I don't personally recommend starting this way, you could find yourself in a 4/3 day routine. You really need to give this approach a fair chance to effect change. I believe you will be surprised.
Paleo Diet Not Allowed Food List
This list will give you a place to start, look over this list, you can determine if starting with the Paleo diet is for you
Fatty meats
Hot Dogs
Spam
Low quality meats. Use moderation if eating any of these at all.
Dairy
Yogurt and Frozen Yogurt
2% Milk
Butter
Skim Milk
Whole Milk
Cottage Cheese

Not Paleo approved

Non Fat Dairy Creamer
Dairy Spreads
Cream Cheese
Powdered Milk
Pudding
Cheese
Ice Milk
Ice Cream
Low Fat Milk
Fruit Juices
Apple, Orange, Grape, Starfruit, Mango, Strawberry, Chinola
Soft Drinks
Pepsi
Coke
Sprite
Mountain Dew
Any other soda or pop, carbonated beverage.
Grains
Cereals
Toast, Bread, English Muffins
Crackers
Oatmeal
Wheat
Corn
Triscuits, Wheat Thins
Bread
Cream of Wheat
Anything that is or contains grains not allowed. This includes Beer. (oh no)
Legumes
A Legume is a fruit or seed of plants of the legume family (such as beans or peas) used for food.
All beans
Peanuts, oh no!
Black, Broad, Garbanzo, Fava and Pinto Beans
String Beans, Green, White, Yellow Beans
Lima, Navy, Red, Kidney, Mung Beans
Peas
Chickpeas, Snow peas, Black Eyed Peas and Sugar Snap Peas
Lentils, Miso, Lupins, Mesquite, Soybeans
Peanuts and Peanut Butter
All Soybean derivatives and products
Tofu
Sweets
Sugar is a no no, wasn't around back then and it is no good for you anyway.
Candy Bars- Just figure all of them. They are all loaded with sugar and that's not allowed.
Honey, Sometimes Allowed, in moderation.
Paleo Allowed Food List
Here we get to the good stuff.
Paleo Diet Meats
Bear, Rabbit, Goat.
Poultry
Chicken Breast, Chicken Legs, Chicken Wings and Thighs
Turkey
Pork, Pork Tenderloin, Pork Chops, Bacon.
Lobster, Clams, Salmon, Shrimp
Beef, Ground Beef, Grass fed Beef, Steak.
Venison Steak and other cuts.
Lamb Chops, Rack of Lamb
Eggs, Goose, Duck or Chicken
Paleo Diet Fats/Oils
Olive oil
Avocado oil
Coconut oil
Macadamia oil
Grass fed Butter
Paleo Diet Nuts
Almonds, Cashews, Hazelnuts, Walnuts and Pine Nuts
Pumpkin Seeds, Sunflower Seeds
Pecans
Paleo Diet Vegetables
Peppers, any kind you want
Eggplant and Parsley
Carrots, Cabbage, Cauliflower and Celery
Avocado, Artichoke hearts and Asparagus
Brussels sprouts and Broccoli
Green Onion, Zucchini and Spinach
These starchy Squash should be avoided, used very sparingly, avoiding slowing down your weight loss.
Beets and Yam
Sweet Potato
Butternut and Acorn Squash
Paleo Diet Fruits
Papaya, Peaches, Plums, Pineapple
Apple, Grapes, Lemon
Mango, Lychee, Lime
Cantaloupe, Tangerine, Oranges
Figs, Raspberries, Blueberries
Blackberries, Banana, Strawberries
Watermelon
This certainly looks like a boat load of food, good food too. These foods are the most nutrient dense foods available at this time. Get rid of the bad and keep the best, sound easy, so what all the controversy?
If you are looking to reduce the risks of cancer and cardiovascular disease, mange diabetes, lose weight, improve performance or mitigate auto immune diseases and have the best health you can have. You need to eat the right food, right quantities and exercise. When it comes down to it, this is not a weight loss diet, it works that way for very many.
Meal planning and shopping and preparation are quite a load for some people. Planning and shopping are the most troublesome as reported.  Usually ending in frustration. Paleoplan.com provides Meal plans, shopping lists and recipes, as a membership service to help facilitate people following the Paleo diet. They also offer e-books containing similar content and also a fitness product for those that want to exercise at home.  All your  meals planned for every week, simple and delicious recipes, complete shopping lists, money back guarantee and cancel at any time.
Begin healthy living with the complete dieting plan at PaleoPlan.com. Try the 14-day FREE trial today!
In my opinion is this Paleo diet, is it really a diet? Looks  like one, smells like one, must be a diet. But maybe, like most changes, you should treat it as a lifestyle. Jump in and swim around, live it, experience it and you will experience changes in yourself. You will like those changes. I am rather sure of this.
Thrive Market, a wonderful organization. Organic, Paleo, Vegan, Vegetarian foods and ingredients and snacks. Take a look and see what they have for you. Get 25% off too.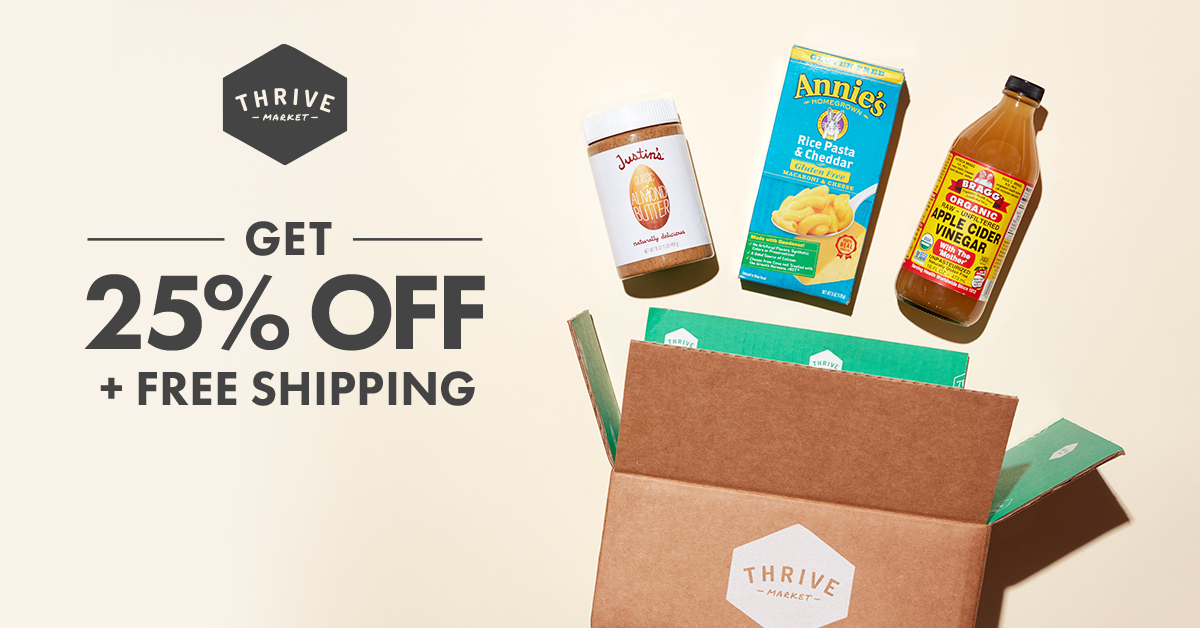 Mediterranean Review–Read Here
Astronomical Obesity Epidemic- Read Here